What Is Spinning Babies in Barrington?

Spinning Babies® is a physiological approach to preparing for and caring for birth, based on easing the baby's rotation. When rotation is easier for the baby, birth is often easier for the mother. A "malpositioned" baby is one that can't enter the pelvis; lying sideways (transverse lie) or diagonally (oblique lie), or one that doesn't fit as well because the chin is up.
Spinning Babies® helps the baby get into position for birth and helps support a normal, even natural, childbirth. To make position changes easier for the baby, we include spinal alignment, muscle lengthening (toning not strengthening), and overall body balancing.
---
What Is A Spinning Babies Aware Practitioner® In Barrington?
A Spinning Babies Aware Practitioner® has completed an advanced, 4-day course of embodied practices that can be used to address pain and fetal positioning. The practitioner learns applications of anatomy, bodywork techniques to restore balance and space, and awareness of the nervous system in order to help balance the mother's body and help the baby achieve an optimal fetal position.
Dr. Rivera is the only Spinning Babies Aware Practitioner® in the state of New Hampshire. He looks forward to helping mothers have a wonderful and fulfilling birth experience!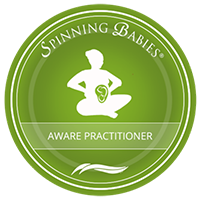 OFFICE HOURS
---
Monday
8:00am - 6:00pm

---
Tuesday
7:00am - 5:00pm

---
Wednesday
8:00am - 6:00pm
---
Thursday
7:00am - 5:00pm

---
Friday
8:00am - 1:00pm
---
Saturday & Sunday
Closed